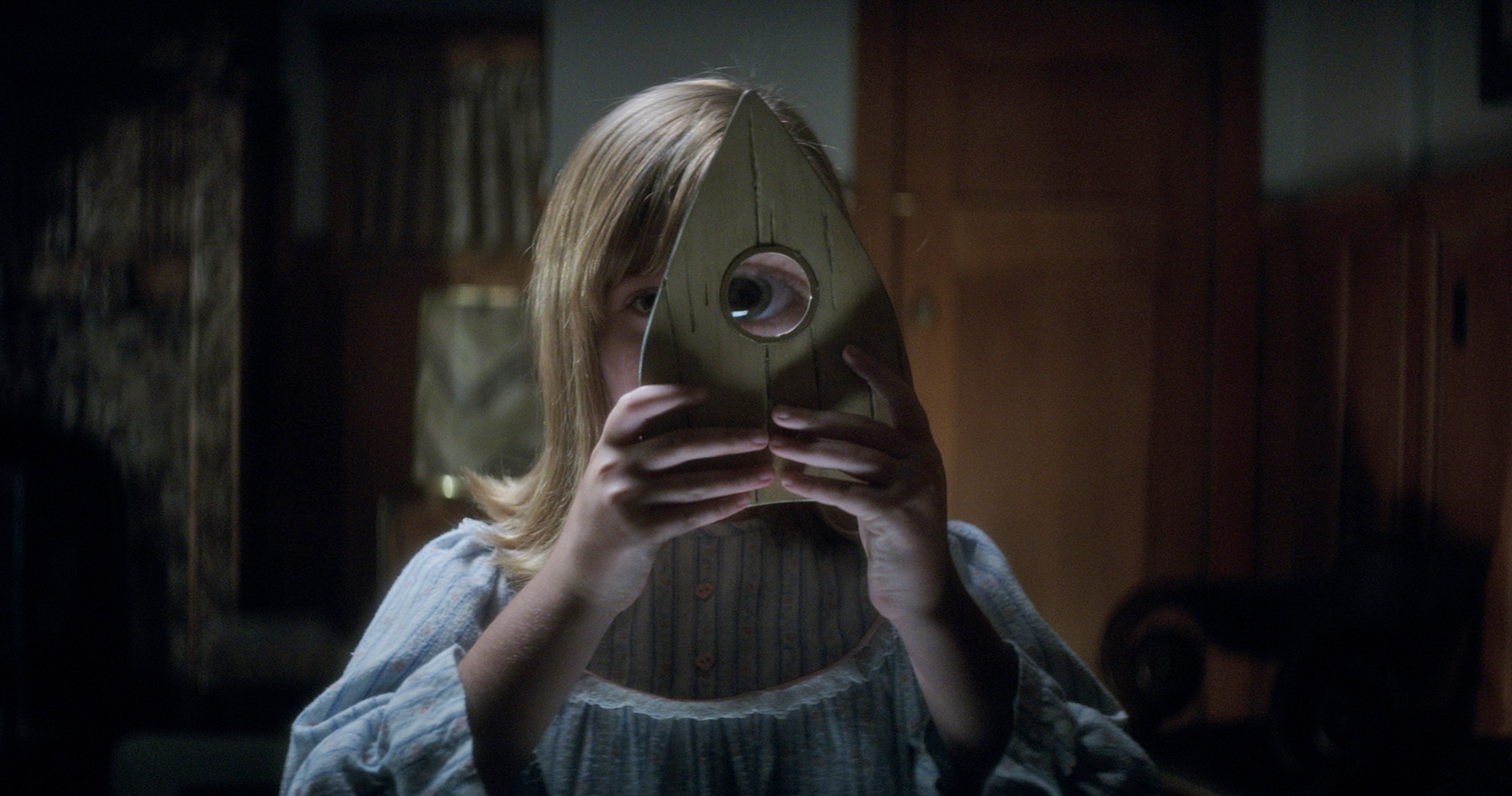 Ouija: Origin of Evil
***
Dir: Mike Flanagan. With: Elizabeth Reaser, Henry Thomas, Annalise Basso, Lulu Wilson. 99 mins. Cert: 15
2014's Ouija, a rapidly forgotten exercise in crash-bang-wallop horror, was chiefly of note as a business proposition, born of that deal struck between Michael Bay's Platinum Dunes outfit and boardgame nabobs Hasbro to convert the latter's products into movies. Still, it was cheap enough to turn a profit on wide release – $103m on a $5m budget – and so, this Halloween, we're offered a prequel that claims to fill in some of the devil board's backstory. "The spirit world is unpredictable," its phoney occultist heroine Madame Zander (Elizabeth Reaser) informs us. The movie business, as we know very well, is not.
For all that, Origin of Evil – directed by Mike Flanagan, the emergent talent behind 2011's unsettling Absentia – does just enough to climb over the low bar of expectation. Granted, there's nothing new about its premise – fake psychic learns a lesson about messing with the dark side – and Flanagan has to resort to a 1960s milieu, all kinky boots and intermittent "groovy"s, to distinguish his film from the 1970s-set Conjuring series. Single mom Zander seizes upon this new toy to jazz up her act; what she doesn't expect is for her youngest Doris (Lulu Wilson) to become an altogether amenable host for passing spectres.
Flanagan's been sent on the movieland equivalent of a coffee run here, so you can forgive him for amusing himself as he goes: dusting off the old Universal logo, reviving those cigarette burns used to alert projectionists to reel changes. If nothing quite matches Ti West's retro exercises (House of the Dead, The Innkeepers), at least Flanagan's trying. Yes, he works his soundtrack over, but with co-writer Jeff Howard he sets so much weird narrative running – mom's thwarted relationship with priest Henry Thomas, unresolved paternity issues, Doris's overnight grasp of Polish – that he doesn't have to rely on loud noises to grab the attention.
Arguably he's caught trying too hard. The final movement doesn't tie matters up so much as spiral further outwards into schlocky incoherence. Still, that's one way of upending formula: this time, the Ouija itself seems a minor player, less obligatory product-placement than a springboard for ideas, both wayward and workable. It's still no scarier than any other branded content, and perhaps only the most lukewarm slumber party would truly need it. Yet if you were to ask whether Origin of Evil offers a better quality of timewaster than its predecessor, my finger would hover inexorably over the YES option.
Ouija: Origin of Evil opens in cinemas nationwide today.