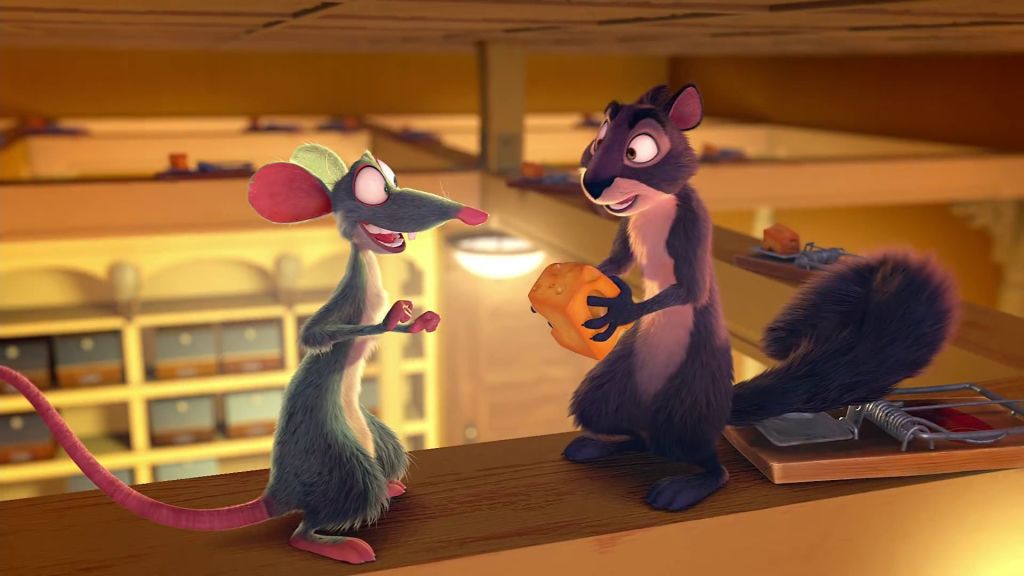 The Nut Job **
Dir: Peter Lepeniotis. With the voices of: Will Arnett, Brendan Fraser, Liam Neeson. 85 mins. Cert: U

School's out, and the animated multiplex filler starts to flood in. This very ordinary effort – outsourced to Korea by The Weinstein Company – gestures towards comedy cred by hiring Will Arnett to voice a squirrel plotting a raid on an inner-city food reserve, but the script limps through every imaginable U-rated nut joke, chiefly concerned with perpetuating the usual 3D hustle. One early popcorn explosion may boost concession stand sales, but the absence of new or sustainable ideas dooms it to instant mediocrity: DreamWorks' 2006 film Over the Hedge scampered through similar terrain with far slyer gags in its cheeks.

The Nut Job opens nationwide today.