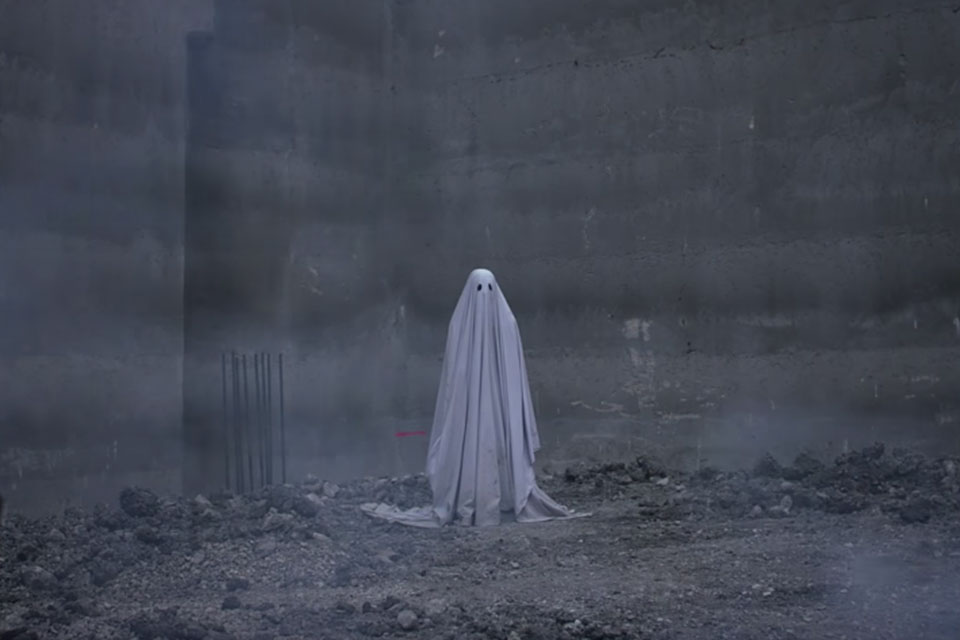 A Ghost Story
(***, 12A, 92 mins) could well lay claim to being the most quietly transcendental film ever made about the benefits of moving on, but it has a funny way of showing them. That writer-director David Lavery is up to something extraordinary becomes apparent from his hushed prologue, juxtaposing visions of the cosmos with intimate tableaux of devoted young homesteaders: a beardy musician (Casey Affleck) and his more practically minded wife (Rooney Mara). That devotion will endure even after death parts them one foggy morn – removing the male partner from the picture in a high-speed car collision – but in an unusual form: an Affleck revived as a white sheet with baleful eyeholes.
It sounds like a joke – and might be taken as such. It's mordantly amusing to watch Affleck sit up in the morgue, refuse to go towards the light, and instead shuffle back to his own kitchen. Remove that sheet, and he's Patrick Swayze in Ghost; with it, and the burden it implies, he's closer to the undead of TV's The Returned, not so much hungry as homesick, clinging rather pitifully to pre-existing routine. What good this does him remains open to question: unable to intervene unduly in the lives of the living, his fate is to watch his beloved grieve, recover, repaint, kiss another man and eventually move out, leaving him behind with new, Spanish-speaking housemates.
What elevates A Ghost Story is Lavery's gift for atmosphere, already evident in his Mara/Affleck-pairing 2013 breakthrough Ain't Them Bodies Saints. Long takes – of the lovers in bed, or the widow choking back her loss with mouthfuls of pie – bear witness to bonds being forged and mourned, time pressing on; the twilight mood Lavery conjures with cinematographer Andrew Droz Palermo is so beguiling you may overlook the spectral characterisation. Ghost Affleck is a terrific sight gag, source of the film's many indelible images, but he's also a literal sadsack, the poster ghoul for a generation who've spent long, lonely nights checking their exes' social media for the one sign they might be missed.
Much is conveyed without words: the Ghost's hope that his love will be returned to him, his despair and fury once it becomes clear she won't. The prominence Lavery affords to music – having folkie Will Oldham declaim on Beethoven's Ninth, a score nodding towards "Stairway to Heaven" – suggests he may be proposing a hipster update of those slender yet lingering requiems (
"There's a Ghost in My House"
,
"She's Not There"
) that once haunted the charts. Either way, this director's humdrum vision of the afterlife remains drolly diverting: no sexy pottery here, just endless pottering, coupled to a general sense of being ignored. There will be living souls who identify with that.
A Ghost Story opens in selected cinemas from today.