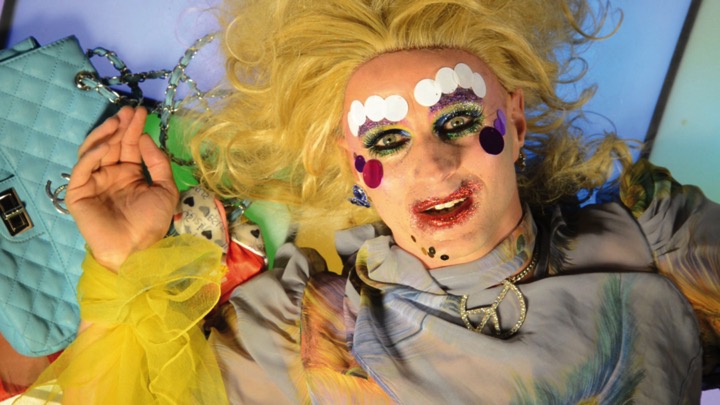 Dir: Colin Rothbart. Documentary with: Pia Arber, Scottee, Jonny Woo, Amber Waze. 94 mins. Cert: 18
Colin Rothbart's dispatch from London's flourishing drag community initially threatens to be all tits and teeth: a whirlwind tour of a scene that needs scant encouragement to pop on a frock and extensively self-document. Once the filmmaker returns to his subjects off-hours, however, he identifies as much subtle and cherishable variation as there is among birds of paradise. There's Scottee, for whom drag is a confessional, often confrontational form of performance art; Amber (formerly Dean), whose transition – and subsequent reunion with her bluff Mancunian father – forms the most compelling throughline; Rothbart's inclusive approach also finds room for the enigmatic Pia, a third-gender conspiracy theorist whose Facebook updates are, as you might imagine, something else entirely. The survey extends not far beyond a few Dalston sidestreets, but the footage Rothbart returns, lit up like a dancefloor and energised with Hi-NRG beats, is affectionate, insightful and often very funny. And you can bet any afterparty will be a blast.
Dressed as a Girl is now playing in selected cinemas.