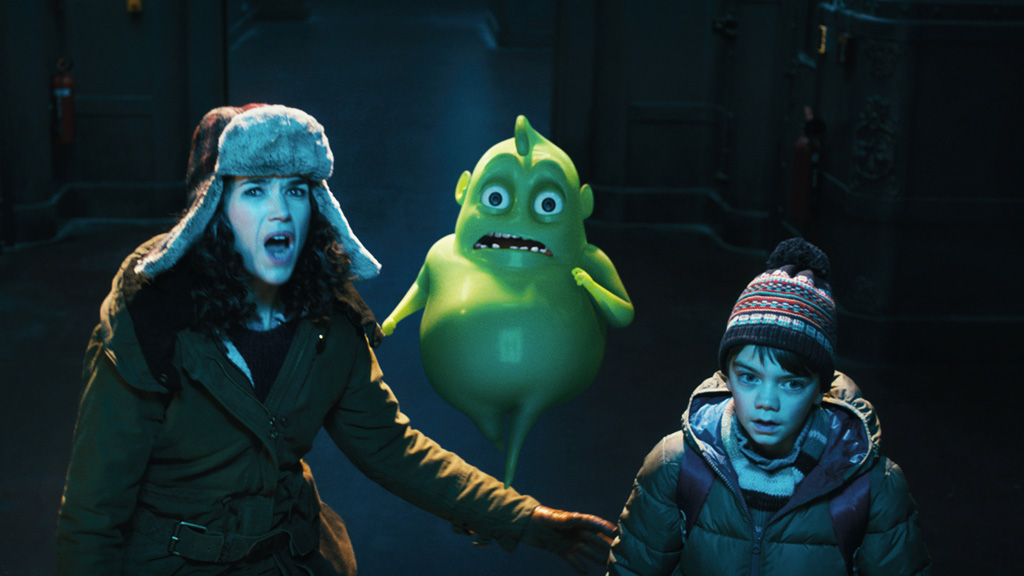 Dir: Tobi Baumann. With: Milo Parker, Ange Engelke, Christian Tramitz, Karoline Herfurth. 99 mins. Cert: PG
That this cheap-und-cheerful, German-derived kids' flick has been rescued from the vast EU fodder mountain is presumably down to the presence of Milo Parker, the expressive young lead of June's Mr. Holmes – though he gets flimsier material here, playing a pre-teen helping a cynical paranormal investigator (Ange Engelke) to reverse a phantom cold snap. The sub-Casper runaround that ensues could only enthral impressionable seven-year-olds, although jellybean-verdant spook Hugo might pique the interest of Harold Ramis-savvy copyright lawyers, and lameness detectors will ping steadily throughout. "My iPod!," yelps Parker, after Hugo has doused him in ectoplasm. "More like a slimepod, I'd say," winks the ghost. At least it's not in 3D.
Ghosthunters is now playing in cinemas nationwide.