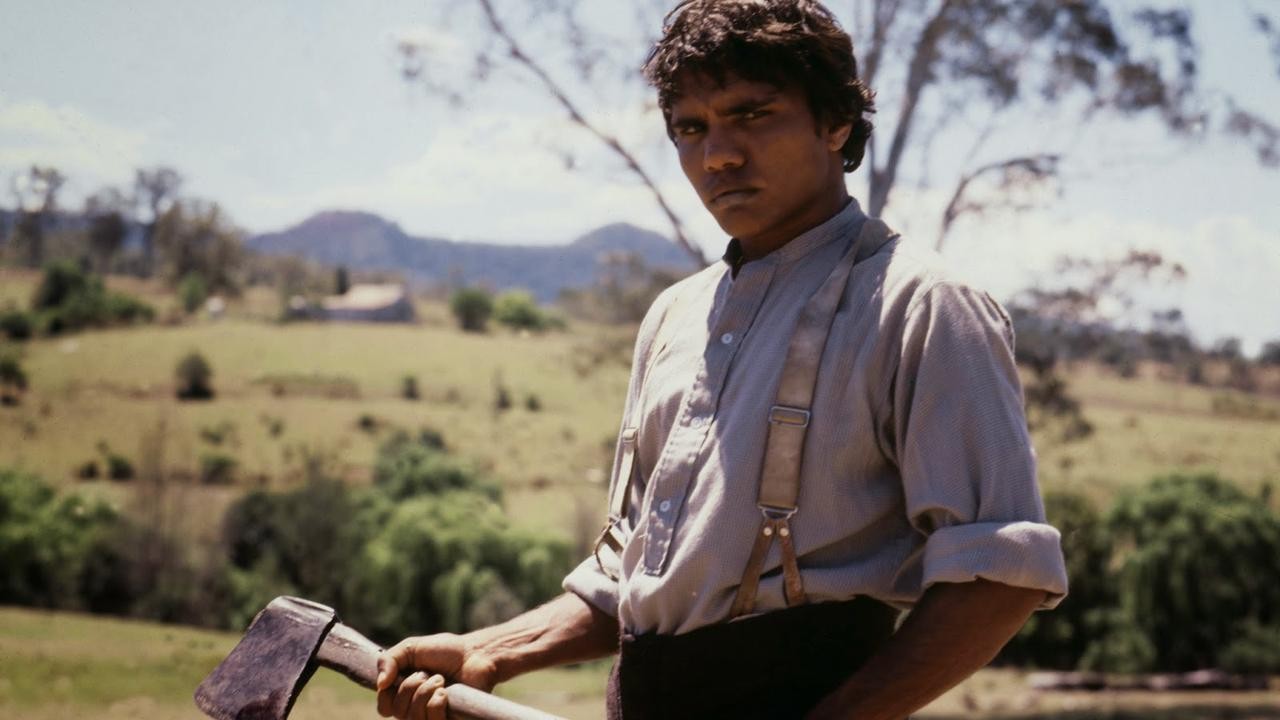 Dating from that great Seventies flourishing of confidence within the Australian film industry, 1978's The Chant of Jimmie Blacksmith represents an attempt to wrestle with the country's original sins. From Thomas Keneally's Booker-nominated source novel, Fred Schepisi rips ragged scenes from the life of the eponymous Blacksmith (Tommy Lewis), a young man of mixed heritage - his Aboriginal mother a prostitute, his father another of the long-gone white men passing through - who finds however hard he works, whoever he becomes, there is no place for him in Australian society. He's sneered at by his indigenous brethren for maintaining ideas above their designated lowly station, yet that's as nothing compared to the treatment he receives at the hands of white Australia, who routinely curse him as a "black bastard" even as he moves from manual labour to public service (as a constable), marries a young white woman, and offers to provide for the child she's conceived with another man. Nothing he does is deemed good enough: we sense his frustration building, and his rage finally erupts during an axe attack on the landlords who've attempted to starve him and his family out. "I've declared war!," Jimmie hollers into the outback he flees into, chiming with the Boer-era rhetoric in the film's far background. Yet this isn't a fight for independence he can win easily, if at all - and almost certainly not on his own: the society observed spitting on him during his efforts to fit in appears even less inclined to do him any favours now that he's Public Enemy Number One.
Revisited forty years on - after a long spell out of general circulation in the UK - the film can seem a little rough-edged in places: the white homesteaders, for one, display a decidedly wobbly array of British and Irish accents. In one respect, though, that roughness only feeds into the portrait of Australia at a formative, turn-of-the-20th-century moment. Here is a place that is every bit as rough-and-ready as you'd perhaps expect from a former prison colony set up on a sunbleached island. (We're essentially watching a country decide just how racist it's going to be.) Yet it's also a place that contains immense promise. Schepisi's masterstroke was to codify this landscape with his cinematographer Ian Baker: notice how the scenery grows more lush as Jimmie makes his way up in the world, then wilder as he goes on the run. (By this point, everything's going backwards.) Keeping the book to hand as a guide, he also pulls off a quietly devastating study of Australian attitudes, cutting back from the protagonist's plight to the Anglo-Saxon establishment as its mask decisively slips, and working in a troubling conversation between Jimmie and Mort (Freddy Reynolds), the half-brother who serves as a Jiminy Cricket-like conscience, as to whether the savagery of that axe attack wasn't finally what certain people expected of their kind. Subject to close and exacting focus, non-pro Lewis isn't always assured, but he's heartbreaking when Schepisi needs him to be, while the supporting cast includes Bryan Brown (inevitably), Alf from Home & Away, and - in a cameo as a lusty cook - Keneally himself, a matter of years before his Schindler's Ark would do for the Jews of mid-20th century Europe what this did for Australia's indigenous peoples. Its words scarcely less violent than the deeds it depicts, the whole remains a jolting watch, every episode opening up some bracing new perspective on this sorry chapter of history.
The Chant of Jimmie Blacksmith is now streaming via Prime Video.