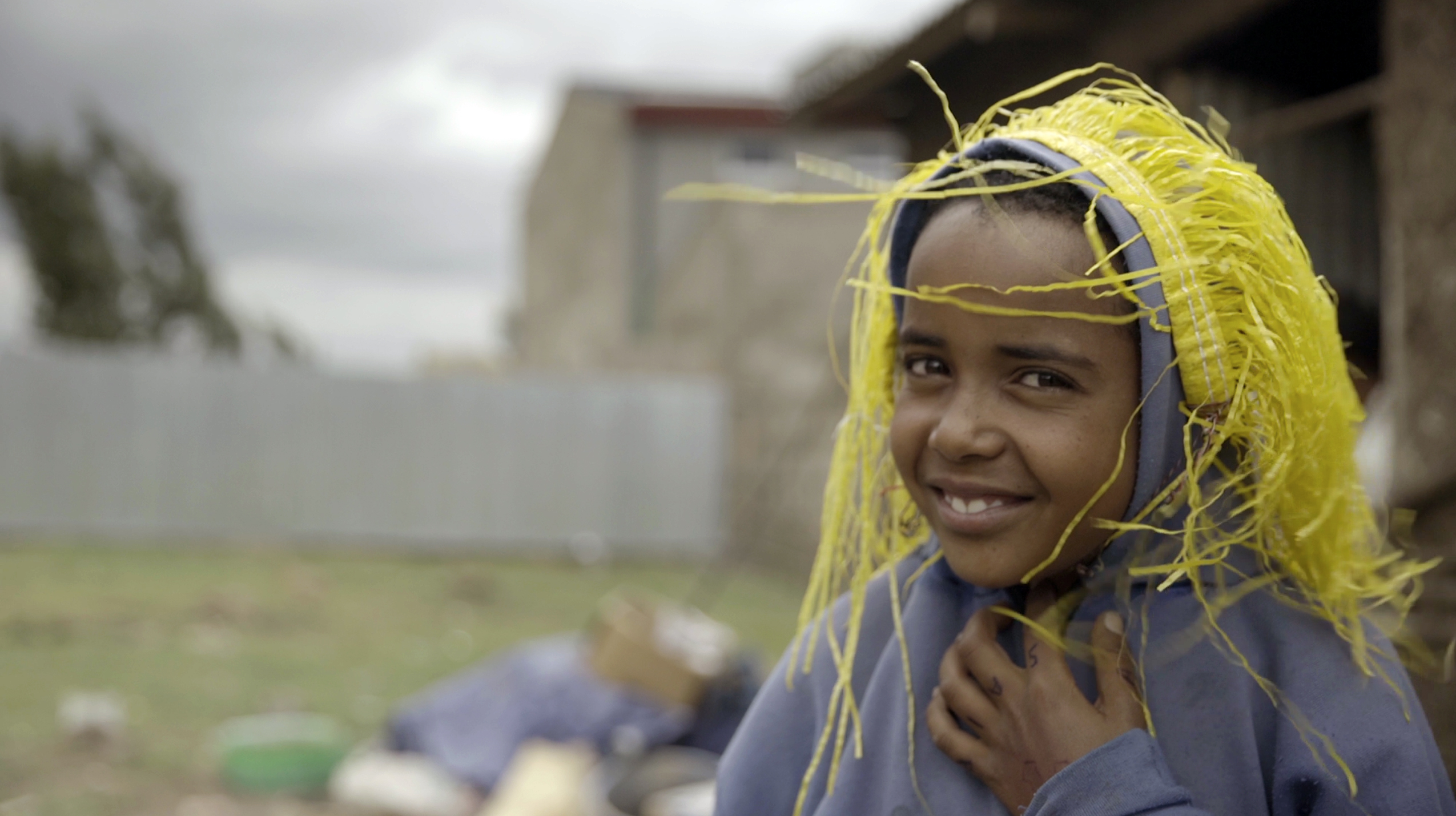 Mo Scarpelli's
Anbessa
comes as confirmation that you can simply follow a child round with a camera, and come back with some pretty captivating footage. The child Scarpelli follows round here is Asalif, an Ethiopian pre-teen who lives with his mother in a stone shack on the fringes of a new housing development in Addis Ababa. Asalif is a restless tyke, full of beans (and, as is audible in an early scene, the gas that goes with them). We first find him trawling a rubbish dump for the bulbs and wires that serve as his playthings; within five minutes, we see him playfighting with a pal in the fields and vaulting the branches of a tree, lord of all his surveys. You feel if Scarpelli kept her camera rolling long enough, she'd end up covering the whole of Ethiopia, several times over. Yet beyond the affectionate bond he shares with his mum, and his electronics skills (inherited from his absent father?), Asalif doesn't have much to his name, certainly not in comparison with his neighbours, who have heating and running water; you feel the chill whenever a storm blows in, carrying half the local litter with it, and again after Asalif identifies a hyena screeching in the surrounding forest at night. Are he and his mother waiting to be rehoused? Have they been left behind? Either way, they seem terribly isolated. As Asalif says to his best pal Kuba, shortly before a bust-up that leaves him all the more alone: "Especially in this place, you need security."
Quietly observational in its methods, Anbessa has some of the transporting quality of last year's documentary smash Honeyland: Scarpelli takes us somewhere we've never been, and tells a story nobody else has troubled to hear out. She's patient in this; she asks us to be, too. We only discover this lopsided family's precise situation after Asalif is allowed to sit in the local bar - bottle of phosphorescent orange pop in hand - where the patrons discuss the government's failure to provide for its poorest. In other words, we learn about this world as we learnt about our own worlds: in passing, amid all the tearing around that is central to childhood. There's an element of construction in play, at which documentary purists may sniff. Scarpelli shoots dream sequences in which her young subject imagines himself as the lion of the title ("the hyena's foe"); it's also a little on-the-nose that the first thing we hear coming out of the radio Asalif repairs is a government minister praising the development that clearly hasn't trickled down to the inhabitants of this underfurnished shack. Yet the points get made, and the kid is a delight: prone to acting tough - like a big cat - yet more vulnerable than he knows, or lets on. Here, in pipsqueak form, is the future of Ethiopia: inventive and adaptable, raised with an abundance of survival and practical skills, and possessed of spark and imagination besides. But who, besides this camera, is really looking out for him?
Anbessa is now streaming via MUBI UK.