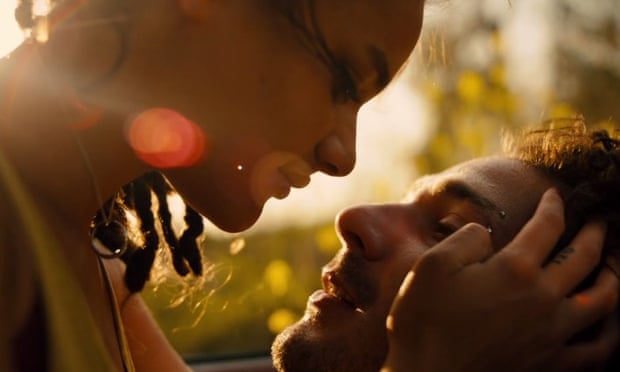 Blair Witch (Sep 15)
Another reboot – and of perhaps the most widely seen and lampooned of millennial movies – but stifle your yawns: this one arrives care of Adam Wingard, whose You're Next and The Guest positioned him as one of modern horror's slyest, sparkiest sadists.
Bridget Jones's Baby (Sep 16)
A delayed delivery. Twelve years have passed since Helen Fielding's totemic singleton last toppled across our screens – but Renee-Bridget's back with a swelling belly, adjusting to post-Darcy life with the assistance of new swain Patrick Dempsey. (Seems the lady likes whitebread.)
The BFI London Film Festival (Oct 5-16)
Now in its 60th edition, the festival continues to cherrypick the best of the year's fests while offering the odd locally sourced coup of its own: Amma Asante's stately Belle follow-up A United Kingdom opens proceedings, Ben Wheatley's Free Fire provides the high-octane climax.
The Girl on the Train (Oct 5)
Opening in the same slot Gone Girl occupied back in 2014, this year's much-fanfared based-on-a-pulp-phenomenon thriller finds Emily Blunt seeing (or imagining?) too much on her nightly commute. The Help's Tate Taylor directs; just try not to spoil the ending.
My Scientology Movie (Oct 7)
Emerging only after lengthy and understandably careful legal negotiations, here comes Louis Theroux's reportedly hilarious investigation into the ways and means of the Church of Scientology – which also details how Theroux found himself the star of the Scientologists' own counter-documentary.
American Honey [above] (Oct 14)
Autumn traditionally favours homegrown filmmakers. Here Andrea Arnold, one of our very best (Fish Tank, Wuthering Heights), expands her canvas, following the trail blazed by a squad of young subscription salesfolk across the American heartland. Cannes reviews were good-to-rapturous.
Inferno (Oct 14)
Yes, they've adapted another Dan Brown novel. After the, let's say, underpowered The Da Vinci Code and Angels & Demons, might third time be the charm? Tom Hanks returns as "symbologist" Robert Langdon; Felicity Jones is new sidekick Dr. Sienna Brooks.
I, Daniel Blake (Oct 21)
This summer's reissued Poor Cow and career overview Versus further bolstered Ken Loach's claims to being an eternal Leader of the Opposition. Here's his Palme d'Or-winning latest, with stand-up comic Dave Johns as a carpenter obliged to negotiate the remains of the Welfare State.
Doctor Strange (Oct 28)
Because there won't have been a comic-book movie for… ooh, three months. This Marvel item at least holds out the prospect of out-of-the-box casting: Benedict Cumberbatch as a rogue neurosurgeon, Tilda Swinton as an androgynous sorcerer known as "The Ancient One".
The Light Between Oceans (Nov 4)
Emergent power couple Michael Fassbender and Alicia Vikander topline the latest from Derek Cianfrance (Blue Valentine, The Place Beyond the Pines), an adaptation of M.L. Stedman's novel about lighthouse keepers who take fateful delivery of an abandoned child. Handsomeness is all but guaranteed.
American Pastoral (Nov 11)
This will surely number among the season's foremost curios: Philip Roth's much-admired account of late Sixties social turmoil, as brought to the screen by Ewan McGregor in a double shift as director-star. Incendiary material, undeniably; how will the industrious Scot handle it?
Napoleon (Nov 11)
The year's most imperious re-release: silent maestro Abel Gance's four-hour, three-screen 1927 biography of M. Bonaparte, newly scrubbed up and returned to cinematic battle. 2013's one-off Royal Festival Hall screening demonstrated it can still shock and awe an audience.
Fantastic Beasts and Where to Find Them (Nov 18)
For anyone who's felt the multiplexes have lacked for magic since Harry Potter put his wand away… J.K. Rowling expands the Potterverse, dramatising the 2001 textbook signed by wizardry specialist Newt Scamander. Eddie Redmayne stars; Hogwarts' safest hands David Yates directs.