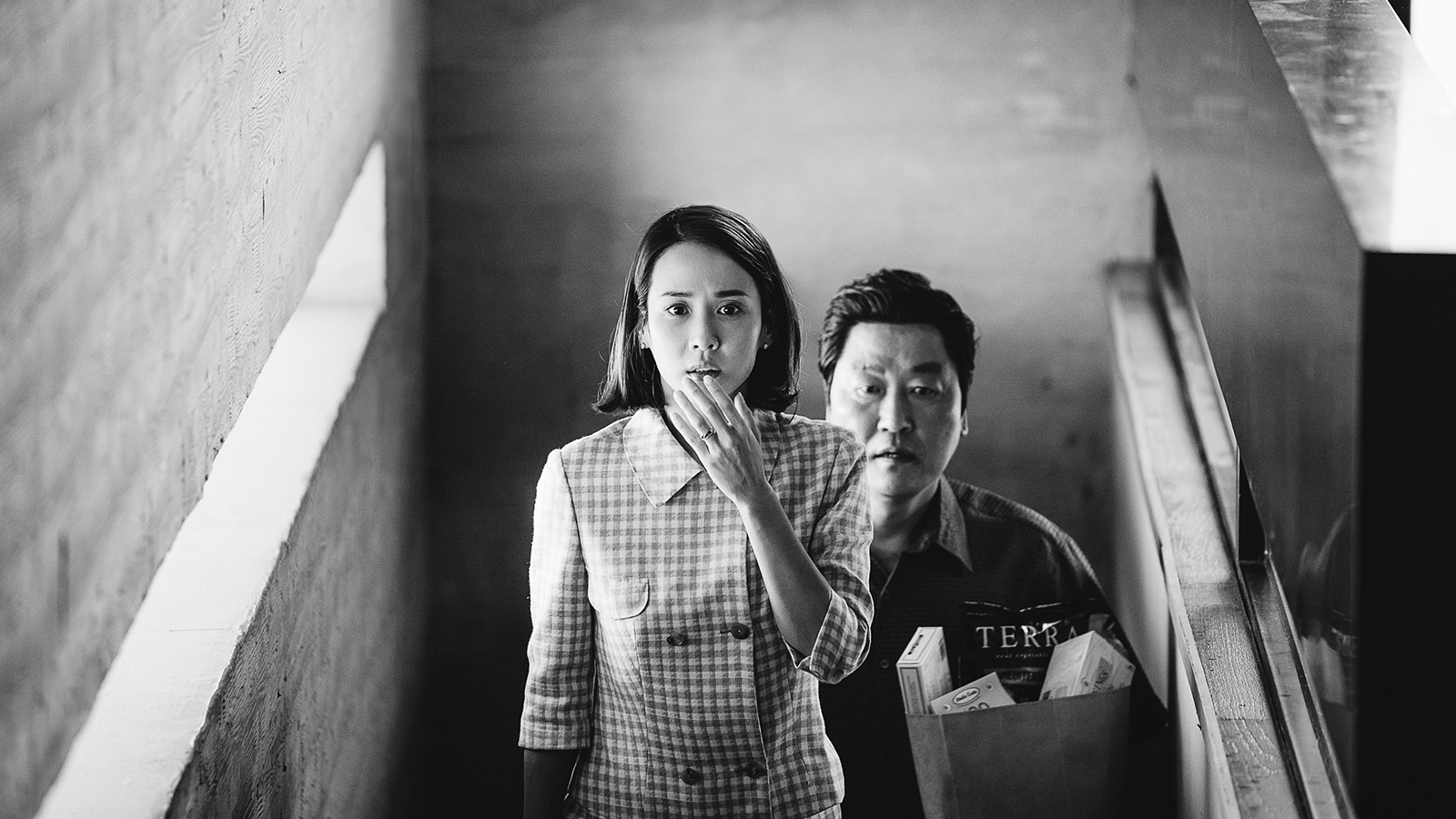 Common cinephile consensus insists that the
Oscars mini-sweep enjoyed by Bong Joon Ho's Parasite back in early February was the last good thing to happen in 2020. Now the film has been reissued as
Parasite: Black & White Edition
with an eye to tempting nervy culture-vultures back into upmarket artiplexes. The pitch is clear: a film you know and love, presented in a form that's unfamiliar.
(There have been precedents: a monochrome print became a selling point when offered on the DVD of Frank Darabont's commercial flop
The Mist
back in 2008, while George Miller's
Mad Max: Fury Road
expanded its reach via the 2017 release of the so-called
Black & Chrome Edition
.) The big question, as ever, is a simple one: what difference does it make? This always was a film of dramatic contrasts (rich/poor, big house/little house, upstairs/downstairs), and it's arguable that the blacks make the darkness of poverty darker, while the whites make the lightness of privilege all the lighter. But that's a subtle, incremental change, in a film that wasn't lacking for those, either.
Granted, the monochrome brings out the full, horrific potency of one image: the whites of the eyes seen in the dark by the Park boy at the top of the pantry steps. (This version makes a slightly stronger case for the idea the kid might have legitimate trauma from growing up in such a controlled, contested space.)
Otherwise, there's not a scene that plays differently, or which is revealed in a completely different light. Which is surely what we want, given that
Parasite
was pretty perfectly calibrated in its original form, the closest any of us had seen for some while to a ready-made modern classic. The experience of the
Black & White Edition
, then, is less one of reassessing
Parasite
than revisiting it: spotting how those story elements fall into place just so, observing the extraordinarily high level Bong's actors were working at - one element that went overlooked in awards season. It's just possible that Bong signed off on this print as a means of dialling down his own virtuosity - the greens so prominent in the poster art, for one - to better allow his conspirators in this fiendish plot to shine. Its release allows us to better notice how this is one of only a very small number of contemporary releases that has virtuosity to dial down: it's a great movie, however you colour it, and one of the few blessings we'll have to count from the past twelve months.
Parasite: Black & White Edition is now playing at London's Curzon Mayfair, and streaming via Curzon Home Cinema; it expands into selected cinemas this Friday.