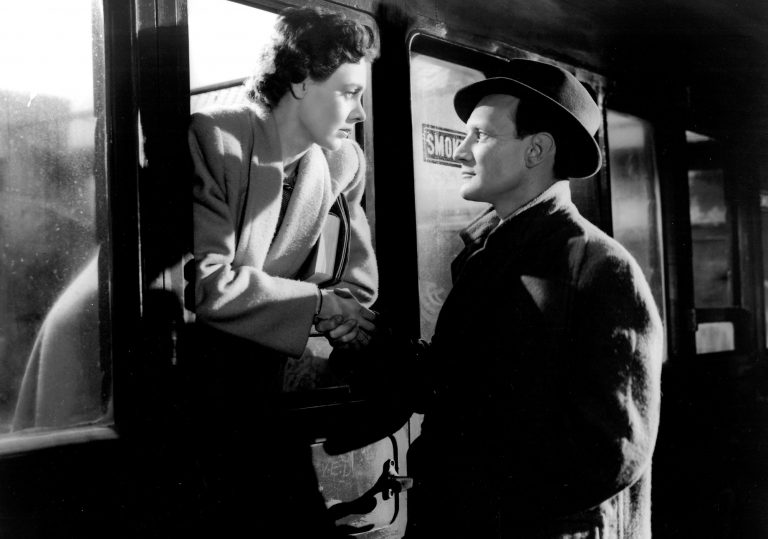 Would it have worked anywhere else? A hypothetical French version of
Brief Enco
unter – they'd call it Un Rendez-Vous Indiscret – would have found some way of nudging its lovers closer together, even if it resulted in no more than a memory of a few lusty moments in a sleeper carriage. An American version would have insisted the lovers got together, and – after their parting – retained an optimism that they might reconvene at some later date. (Put the two sensibilities together, and you arrive at Richard Linklater's Before trilogy.)
Perhaps it always was a matter of climate and temperament: Celia Johnson's Laura herself wonders whether, in a warmer country, "we shouldn't be so withdrawn and shy and difficult". Either way, within moments of David Lean's film starting, it's hooked you again: we sense that something significant, possibly life-changing is going on in the corner of that humdrum railway station café, and that, interrupted by that dreadful busy-body Dolly Messiter, its time is surely up.
In describing Laura's predicament – torn between growing attraction to her handsome, attentive would-be lover Alec (Trevor Howard) and duty to her complacent dullard hubby (Cyril Raymond) – Lean and writer Noel Coward framed, without condescension, two ordinary middle-aged people allowing a late chance at love to slip through their fingers. They caught something more critical, though: how the English need for decorum, the insistence upon avoiding a scene, means they're obliged to let it go. (That's the crucial difference between these alternative Encounters: the French embrace pleasure, Americans fight for happiness. We're meant to let such matters drop.)
The reissue later this month of Doctor Zhivago – chronicling a different, chocolate-boxy kind of love – will highlight the deleterious effect on Lean's filmmaking when he began yoking his love stories to a bigger historical picture. The backdrop here is no more spectacular than any commuter belt, yet even that summons up a history of missed connections and longing glances with fellow travellers on the same clock. The modest scale raises the stakes: every word and gesture counts double. As Laura says, of an arm placed subtly around the back, "I didn't notice it then; I remember it now." And how.
It also allows viewers to spot the film's influences, worn like the heart on its sleeve. There was the War, of course, with its repositioning of the cinema as both shelter and escape, a means of getting close to someone in the dark while retaining social respectability, and its imposition of sacrifice. (Laura and Alec's rationed love – spooned out like sugar, or a hill of beans – is surely our equivalent of Casablanca's Rick and Ilsa.) There's the Rachmaninov, too, already reconfiguring itself into the strains of Eric Carmen's scarcely less enduring "All By Myself".
Most crucially, there was Coward, the man behind so many essential descriptions of the British character, from In Which We Serve to The Italian Job; a figure who understood how limiting, even stifling domesticity could be, and our need for romance and adventure, no matter that it might leave us with something in our eye. His brilliance is evidenced in how Laura's narration makes a confidante of the viewer: through it, a woman suddenly consumed by high emotion attempts to justify everything she's considering – from adultery to suicide – just as we all do whenever we change trains mid-journey.
Yet ultimately it all comes down, as all great romances do onscreen and off, to two people who share an uncommon chemistry – who really ought to be together. Here, Johnson and Howard are so much of their time, and of a type, that their predicament has never – over these seventy years – seemed less than a most urgent, ongoing concern; they could be our parents, grandparents or great-grandparents, making our very existence dependent upon their actions over this hour-and-a-half. Could it work nowadays? Could we be sure the lovers wouldn't, at some stage, wind up on a rail replacement bus?
(MovieMail, November 2015)
Brief Encounter screens on BBC2 tomorrow at 3pm.