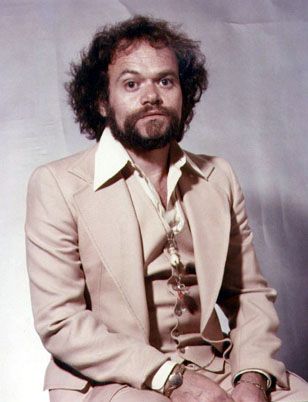 David Winters, who has died aged 80, was an energetic actor, dancer, choreographer, producer and director best known for his role as A-rab, one of the Jets feuding with teen rivals the Sharks in the 1961 film version of
West Side Story
. He had earlier played Baby John in the original 1957 Broadway production, composer Leonard Bernstein noting during auditions that the diminutive, boyish Winters was a "fine dancer. Real cute." He was one of only six original cast members whose services were retained for Robert Wise's big-screen adaptation, and Winters retained fond memories of his days as a Jet: "We were all wise guys… There was no controlling us." The film became a landmark, topping the year's box office and scooping ten Oscars, including Best Picture.
With comparable roles hard to come by, Winters launched a prolific second career as an off-camera mover-and-shaker, suddenly finding himself at the heart of pop culture. One of his dance students, Ann-Margret, enlisted him to choreograph Viva Las Vegas (1964), the liveliest Elvis Presley movie, where such numbers as "C'mon Everybody" shrugged towards a looser, more playful approach to filmed dance, distinct from Fred Astaire's elegance or the forceful hoofing of Gene Kelly. Winters choreographed the Watusi and the limb-flailing Freddie of Freddie and the Dreamers' "Do the Freddie" for TV's Hullabaloo! (1965), before making his directorial debut on The Monkees (1967-68). That flexibility persisted into his later work with stars as diverse as Nancy Sinatra, Alice Cooper and Linda Lovelace.
He was born David Weizer in London on April 5, 1939 to Polish-Jewish émigrés Samuel and Sadie Weizer (née Gittelmacher). The young David developed a passion for dance during his childhood in Brooklyn, where his parents ran a sweet shop. Fearing his mother wouldn't give him money for lessons, he began shining shoes on Coney Island's piers to fund tap classes where his contemporaries included Elliott Gould and Christopher Walken. He was spotted by an NBC talent scout while dancing in a Manhattan restaurant and immediately deployed across the network's radio and television output: he made his TV debut on The Big Story (1949), a popular re-enactment of recent headlines, before landing a higher profile role as the star's nephew on The Red Buttons Show (1952).
His big-screen debut followed in The Kid Colossus (a.k.a. Roogie's Bump, 1954), the baseball fantasy remade as Rookie of the Year (1993); he was then glimpsed among the teenyboppers grooving to Chuck Berry in Rock Rock Rock! (1956), one of several films rushed into production to capitalise on the emergence of the new musical idiom. Winters was himself drawn towards live performance, and though his pop side project David Winters and the West Siders proved a dead end for him (if not bandmate Paul Simon), theatreland provided a way forward. Jerome Robbins was so impressed by Winters' turn in Shinbone Alley, an oddball flop co-authored by Mel Brooks, that he invited the young actor to appear in two productions he was choreographing: Gypsy and West Side Story.
Like many of the movie's young cast, Winters struggled to convert that lightning-in-a-bottle success into recognisable career momentum. He booked more than his fair share of TV roles, appearing most prominently in Perry Mason (1963) and Burke's Law (1965), and attempted to revive his musical career via the short-lived David Winters and the Parleys, knocking out 1964's zeitgeist-pursuing "The London Jerk" with legendary session musicians The Wrecking Crew and 1966's parodic "Anti-Protest Protest Song". The hit parade went untroubled, however, and Winters all but abandoned acting in 1967 to teach and choreograph TV specials, earning his first Emmy nomination for that year's Nancy Sinatra showcase Movin' with Nancy and a second for Ann-Margret: From Hollywood with Love (1969).
Choreography sustained him through the 1970s – he worked on the Barbra Streisand remake of A Star is Born (1976) and the infamously gaudy Star Wars Holiday Special (1978) – but elsewhere Winters felt compelled to seek greater creative control. His first producer credit had come on Lucy in London (1966), a Lucille Ball venture that found room for his increasingly prominent signature troupe The David Winters Dancers; over the following decades, he was to build a small entertainment empire of his own. The theatrical success of his Alice Cooper concert movie Welcome to My Nightmare (1975), shot at Wembley Arena, enabled him to launch Action International Pictures (a.k.a. "West Side Stories"), a production house specialising in low-cost exploitation fare targeting the booming home video market.
A bar of sorts was set by Linda Lovelace for President (1975), the risqué comedy Winters produced for his then-girlfriend, breakout star of the notorious Deep Throat. (One tagline was "A vote for Linda is a blow for democracy.") Winters then put his name to the Cannes-set The Last Horror Film (1982); teen skateboarding drama Thrashin' (1986), giving early career boosts to Josh Brolin and the band Red Hot Chili Peppers; Killer Workout (a.k.a. Aerobicide, 1987); and the Pamela Anderson potboiler Good Cop Bad Cop (a.k.a. Raw Justice, 1994). After living in Thailand for many years – where he trained in martial arts – Winters returned to the US to direct Dancin': It's On! (2015), a musical in the image of the Step Up series, and to complete a memoir, "Tough Guys Do Dance", in 2018.
He was married three times, and is survived by four children: sons Alexander and Jonathan, stepson James Winters, and a daughter, Romé Bernstein.
David Winters, born April 5, 1939, died April 23, 2019.