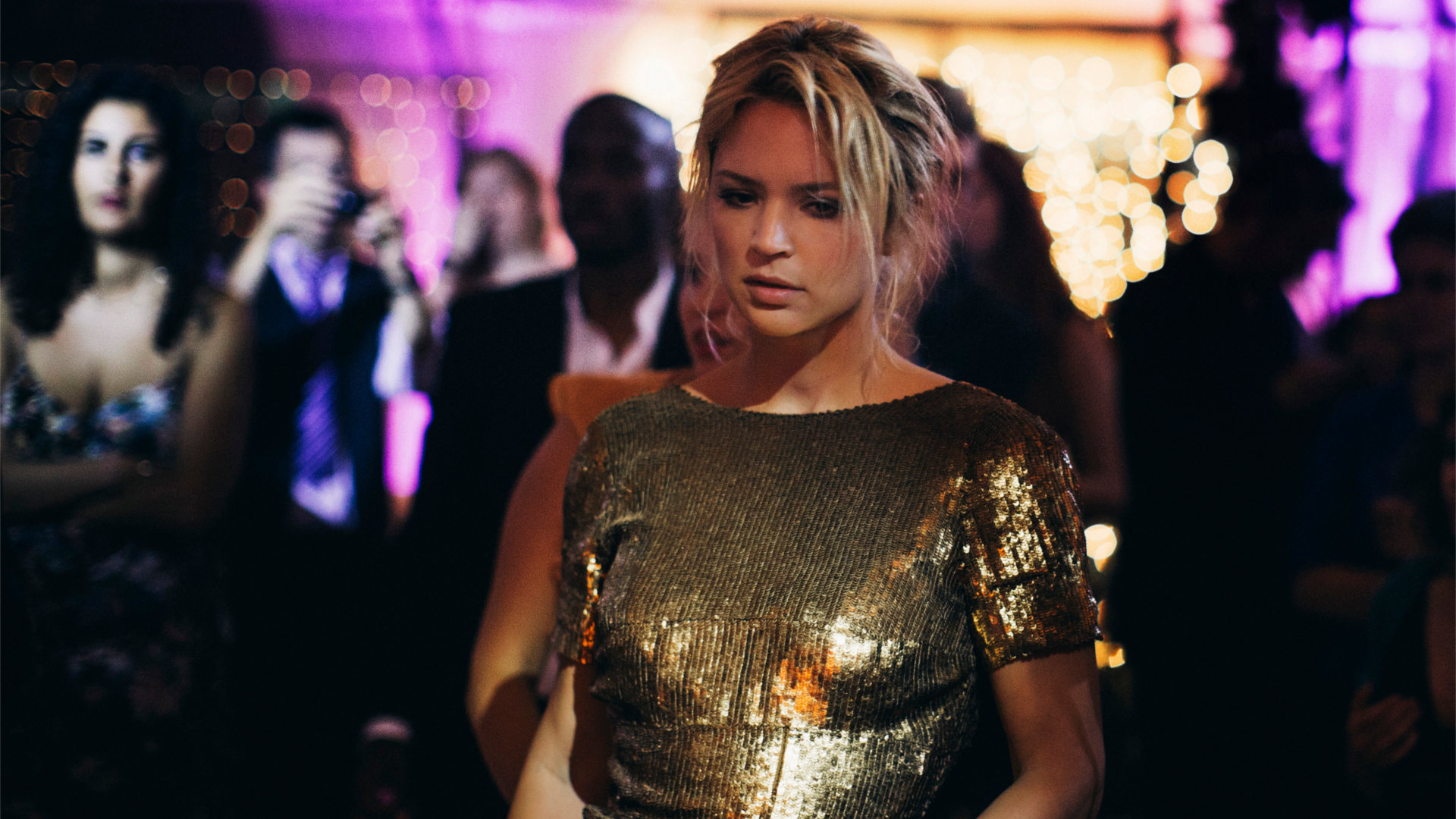 Despite her triumphantly regal name, the heroine of Justine Triet's leftfield charmer
In Bed with Victoria
is fighting several losing battles all by herself. A single mother in her mid 30s, Victoria (Virginie Efira) juggles taking care of two adorable yet demanding pre-schoolers with her day job, defence lawyer in a Paris bringing no shortage of crimes to her attention - among them those of an old pal (Melvil Poupaud) accused of stabbing his wife, and an ex (Laurent Poitrenaux) hellbent on defaming her with allegations of promiscuity via his blog. Scant wonder she should be left feeling so jaded and overwhelmed, prone to overthinking her life choices even while abed with her lovers, a crisis that sends her to seek answers for her failing libido from a shrink, a psychic and the world's creepiest aromatherapist. Never mind
I Don't Know How She Does It
: here is
We All Know Why She Can't Do It
.
The basic ingredients of Triet's film would do for any number of glossy Hollywood timewasters - with her hair scraped back, Efira boasts a superficial resemblance to a worldlier Katie Heigl - yet from the off, it's marked and distinguished by a strain of wildness. The opening wedding, for instance, numbers a gorilla among its guests and puts a Dalmatian on the dancefloor - you wonder whether they're imagined symbols of our heroine's desperate need to reconnect with nature, only for them to return as star witnesses in the closing courtroom showdown, a development that the Hawks of Bringing Up Baby and Monkey Business would surely have stood up and applauded.
Some of this wildness evidently ran on into post-production, which gives In Bed with Victoria radically different rhythms to the stock slick romcom. Early Godard would appear another influence: the restless Triet is forever yanking her music cues prematurely, or running the dialogue of one scene over the images of another. At one point, she even intercuts three separate encounters, so that her heroine appears to be dealing with her inquisitive shrink, a needy client and a oversharing gigolo simultaneously. It's not surprising Victoria should have such problems in the sack: in the bedroom, as in life, this woman doesn't know whether she's coming or going.
Bolstering some already choice set design - you'd expect Victoria's child-infested bolthole to be stuffed to the rafters with baggage of one kind or another, but even her shrink's office is cluttered with books - such tactics come to evoke a very modern set of conditions: the feeling, exacerbated by social media, that one's dirty laundry is perpetually on display, that one is constantly being surveilled (a recurring phrase here, laced with irony given the legal context: "I'm
not judging you"); the sense there is too much going on at once, or at least too much to hit the off-switch and power down for the night - the conditions in which pleasure is best received.
Triet - on this evidence, a singular mix of social satirist, psychologist and sage Supreme Court justice - treats her heroine's plight with the kind of generosity we've come to associate with Mia
Hansen-Løve
's auteur films. Not that Victoria has time to notice it, but she's surrounded by men who plainly adore her: a sometime client (Vincent Lacoste) who offers to install himself as her PA, au pair and general helpmeet, not for money but affection; a Craigslist pick-up who bills himself as "Hot Paris Intellectual", but turns out to be almost as burned out as she is, more Tom Paulin than Bernard-Henri
Lévy
. Even the president of the bar before which Victoria is brought to answer charges of fraternising seems inclined not to come down too hard on her, hinting that he understands hers was a misstep taken under extreme pressure.
Easy to see why everyone's so smitten: Efira, who lit up the screen during the agreeable nonsense of last year's Up for Love, spends every frame tying herself in recognisable knots, a walking embodiment of those struggles we have with ourselves, our sex, and every other living creature around us. Triet doesn't shy away from the trickier aspects of contemporary living. She uses her midfilm montage to describe Vicky's slip into vodka-swigging, bed-bound depression, while the closing trial doesn't merely generate battle-of-the-sexes back-and-forth, but mirrors how ugly relations can get between men and women. Yet her film rules entirely - and I think most viewers will conclude justly - in its heroine's favour: it does about everything it can to give both its central character, and its leading lady, the break she very much deserves.
In Bed with Victoria opens in selected cinemas from Friday.