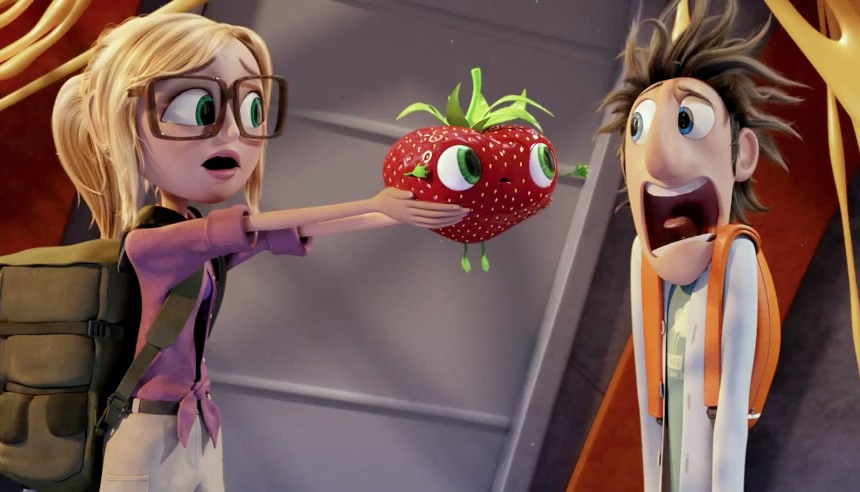 Cloudy with a Chance of Meatballs 2 (U) 95 mins ***
Obligation rivals inspiration in this passable sequel to 2009's appreciably zappy gastro-themed digimation. There's a smart, satirical idea in having wayward inventor hero Flint Lockwood (voiced by Bill Hader) picked up by West Coast ideas hub LiveCorp, a suspiciously shiny consortium of blue-sky, out-of-the-box thinkers – it's just a pity it's only there to launch the kind of episodic quest that now sustains our lazier half-term timekillers. Fortunately, the animators get stuck in: the foodscape Flint's party passes through is again wittily realised, each frame sprinkled with colourful hybrid creations, from "flamangos" to "shrimpanzees". If one misses the original's emotional throughline, the bubbling fondue of sight gags and dad jokes ("How'd ya make a gorilla stew?") does enough to keep you smiling, and – sorry, parents – any merchandise pertaining to the too-cute sentient strawberry known as Barry is going to be high on your shopping list this Christmas.
Cloudy with a Chance of Meatballs 2 is in cinemas nationwide.